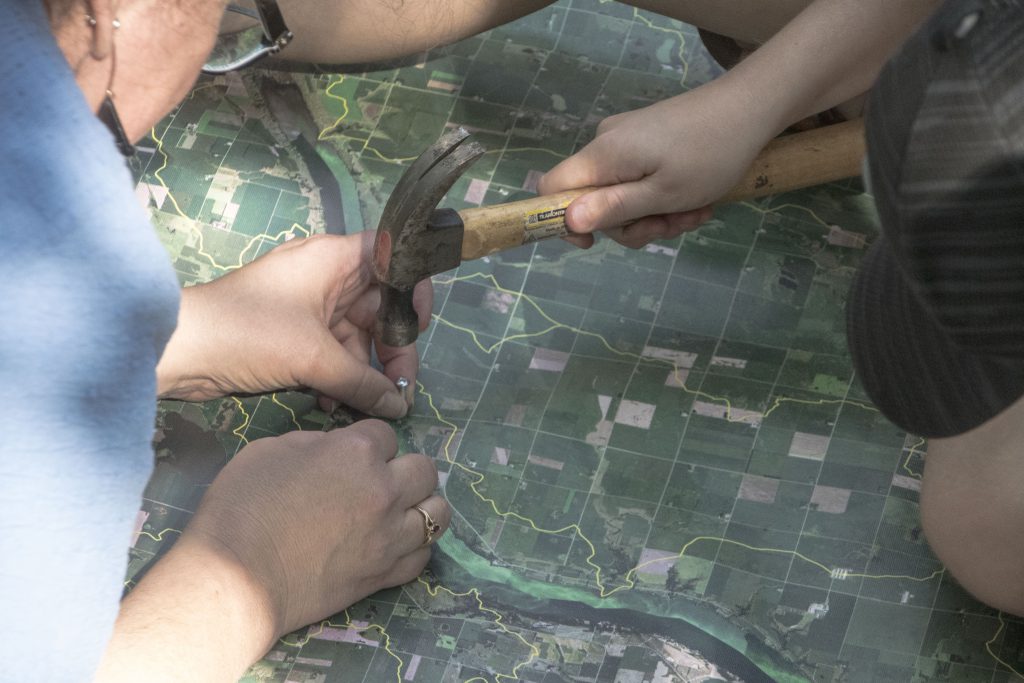 Collaborations continue for Earth Systems Journey.
The week of June 11th, in my role at the University of Minnesota, Earth Systems Journey and ways it has been applied was presented at a teacher training at Stowe Elementary in Duluth, MN. It is part of "Watershed Stories: Learners Exploring Their Place in the Ecosystem" funded by National Oceanic and Atmospheric Administration (NOAA) and led by Jennifer Frisch, Associate Professor, College of Education and Human Service Professions, University of Minnesota, Duluth. Teachers at Harriet Beecher Stowe Elementary School in Duluth, Minnesota, will participate in a training to learn how to use GIS Story Maps with their students in order to explore their schoolyard and its connection to the watershed. Read more here.
June 18-June 29th, the annual Mississippi River Water Journey Camps, based on Earth Systems Journey, were held at the University of Minnesota, at the Institute on the Environment.  New campers and new partners always keep each year a little different. See more about the camps here.
July 7-8, techniques used in the Rain-Drain-Pollution-Solution, an Earth Systems Journey project, were presented at the Education Summit at the annual ESRI User Conference in San, Diego.
And finally, this summer, I was invited to Bonanza Education Center to be a visiting teaching artist in residence in a camp called "Big Stone Lake Stories," based on Earth Systems Journey. This was a special opportunity to work with a dynamic community in western Minnesota, in the Ortonville area, to explore new areas for Earth Systems Journey (ESJ). This was the first time ESJ followed water from a well and to a septic field, and it was the first time there were a team of artists, all collaborating on creating a rich experience for the campers. The camp was funded by Southwest Minnesota Arts Council and many community partners. Read more here.